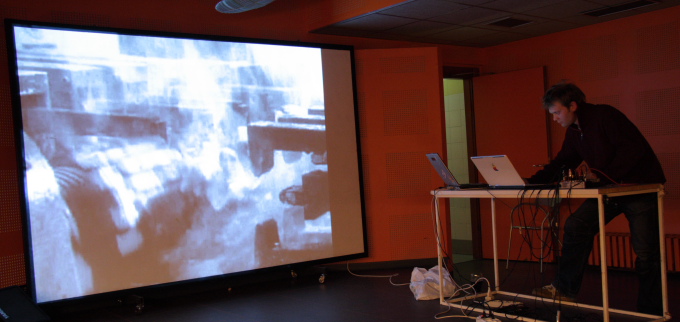 Drugo izdanje programa glazbenih večeri nekonvencionalne glazbe 'MARGINI SONORI' ugostit će internacionalne umjetnike svakoga utorka u socijalnom centru 'BARRIO'S' u Milanu, Italija. MARGINI SONORI II pod umjetničkom organizacijom grupe ODRZ će u veljači i ožujku predstaviti 13 grupa, pojedinaca i projekata noise, industrijske, elektronske, ambijentalne i eksperimentalne scene.Početak ovogodišnjeg programa 'MARGINI SONOR II' 05.02.2008. otvara GentleJunk co. iz Hrvatske uz Metzengerstein i ODRZ iz Italije.
Iz najave:
Second edition of unconventional music set exploring the national and international panorama of musical cave-like scene, mostly unknown but absolutely active and reactive; scene belonging to artists who perfectly represent the everyday life routine, projecting themselves to a far or close (who knows ?) future.
Each and every night flows among electronic music and pure noise, experimental and performance, ambiental and industrial music, showing distant but original reality on a visual and musical level: even the most "traditional" listener will be captured.